Risk, and our miscalculation of it, is a topic that has interested me for many years.  This is the first of a few articles that I will write on the topic.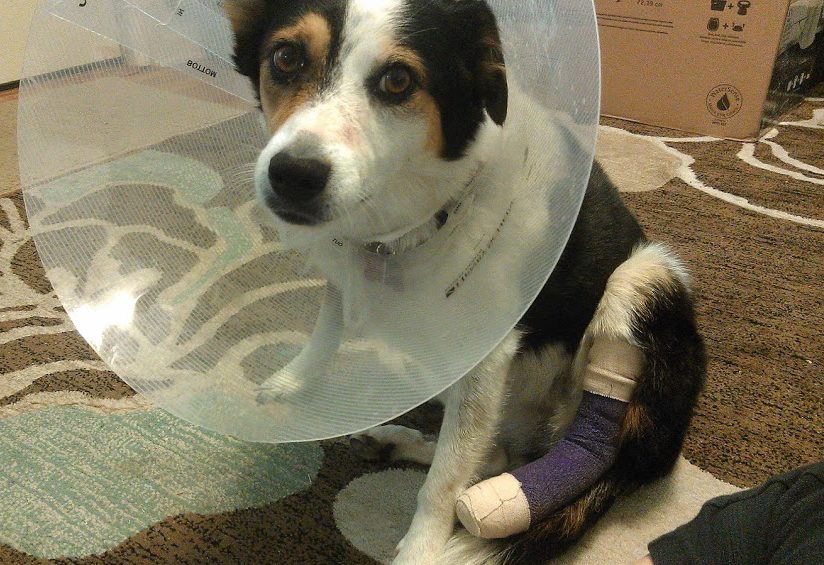 You are taking bigger risks in life than I.
I have received feedback from people worrying about how much risk I have taken on by quitting my job while having a family to care for.  These people mean well, but their worries are completely misplaced.  Not only is my lifestyle relatively safe, but I actually argue that you, Mr. Average American, are leading a far riskier life than I.
In many cases, what we perceive as risky and what is actually risky are completely different.  For example, flying in an airplane feels much riskier than driving in a car.  Many people who are afraid to fly don't hesitate to drive or walk in a crowded city.  The statistics are quite clear, however.  Driving and even walking are significantly more dangerous modes of transportation.  
A few years ago, I met a woman who told me of her upcoming mission trip to El Salvador.  She explained that the group had planned on a trip to central Mexico, but with Mexico becoming so dangerous, the organization agreed to go to El Salvador instead.  Amazed, I asked if they knew what the murder rate of El Salvador was.  She had no idea, but with their trip just days away, I didn't have the heart to tell her that it was four times as high as Mexico's.  
So, why do we do such a poor job of evaluating risk?  I think there are three main elements that hurt our ability to properly evaluate risk.
Activities that feel unnatural.  Flying, our first example, just doesn't feel natural to us, in the way walking does.

Standing out from the crowd.  Doing things different from everyone else feels risky, even if we are the only ones taking the safe route.  We often second guess ourselves when everyone else is making a different choice.

Misinformation/media/social media.  Because sensationalized news sells better than boring old facts, we spend significantly way too much time focused on improbable events and don't even notice actual statistically significant dangers.  For example, as a culture, we obsess over the possible dangers of religious brown men, yet ignore our own mental health to the point that suicides in our country now top

40,000 per year

, a rate almost three times the murder rate.
We clearly don't calculate risk well when it comes to physical health and safety, but how do we do at evaluating financial and quality of life risks?  You guessed it, we also suck!  Just as we do with safety and health risks, we tend to focus on the wrong elements, and too often ignore risks we didn't even know we were taking.
Many people consider themselves financially risk averse, but are actually living a much riskier lifestyle than they realize.  They do what feels safe, natural, and what "everyone else" does–get a job and build a lifestyle to match the income that it provides.  Based on what they perceive as normal, they buy as much house and car as their jobs allow and don't do anything to stand out from the crowd, except maybe buy something more flashy than the neighbors.  While this lifestyle may seem like the safest route, it is probably a risky one.
Let's look at some of the risks we all have to face in life:
Financial Ruin/Running out of money, being evicted, and moving into a homeless shelter, or under a bridge.  
Based on some of the feedback I have received, people think my family may be facing this tragedy at any moment, and we would be safer if we would just live a traditional American lifestyle. I disagree.  According to this article in Forbes Magazine, the average American lives paycheck to paycheck.  This study found that 69% of Americans have less than $1,000 in savings.  Think about all of these people living on the edge of disaster.  If they get laid off or fired, it won't take long at all until their financial shit hits the fan.
Amazingly, those with higher than average incomes, and those deep into their working years aren't much better prepared for job loss than younger and lower income Americans.  By increasing their monthly spending to match their rising income, people are not only enslaving themselves to their job, but are also keeping themselves in an unnecessarily risky predicament.
Needless to say, living the average American lifestyle sure isn't a safe bet. So, what is our family doing to minimize financial risks, and are we on the edge of financial ruin?
Intentionally Creating a low cost lifestyle: For the brief period of time when my wife, Laura, and I were DINKS (double income, no kids), we could have qualified for a big, fancy house with lots of garage storage space.  Instead, we bought a 70 year old, 750 square foot shoebox with a big yard.  By maintaining a low cost lifestyle, we were able to spend on investments, and save up a stash to facilitate our experiment up from wage slavery.  
Sometimes I wish I had room for a home office, a poker room, and a bigger garage to store all my bikes.  But then I remind myself that in order to have those right now, I wouldn't have been able to quit my job, UpFromWageSlavery wouldn't exist, I wouldn't have the time and freedom to explore various business opportunities, and I wouldn't spend hours every day playing with our one-year-old.  Keeping our base expenses low has allowed for incredible lifestyle freedom and mitigates risks from negative financial shocks.  
Creating multiple income sources.  The more stable (passive or otherwise) income sources you can build outside of your job, the less job dependent you will become, thus lowering financial risk and opening life possibilities.  If we were totally averse to financial risk, we would have focused on building enough income sources outside of employment to fully sustain ourselves without jobs.  Because of our lifestyle priorities, and some tolerance for financial risk, we decided to make the jump from employment before having enough income sources to totally replace full time jobs.  We are not yet to a point of long term financial sustainability, but we are making great strides, and expecting to be there before the end of our two year experiment.
Keeping employment options open, and continuing to sharpen skills.  This is especially important for Laura and me to remember, because time away from a traditional job could make it harder to procure employment in the future.  Our current lifestyle without full time employment is an experiment, and depending on how things pan out, we may have to go back to traditional jobs.  In that case, it is important that prospective employers don't think that I haven't been unemployed because nobody else wanted to hire us, or because we spent the past few years doing hard time.
I quit teaching on a positive note.  There were no angry emails to the boss, no middle fingers pulled out at the last meeting of the year, and hopefully no burnt bridges in my wake.  I enjoyed teaching, and I wouldn't mind teaching again sometime.  I am not letting my teaching license expire, and I haven't quit studying up on the subjects I loved to teach (mostly economics and personal finance).  I volunteer one afternoon a week with some of the same kids I enjoyed teaching.  My wife is a talented and highly qualified nurse, who continued working as a volunteer after she quit her full-time job.  She now has a very part-time nursing position which allows her to maintain her skills and provide value to the community, but doesn't keep her away from the family for too long.
More importantly than financial risk, in my humble opinion, is the risk of missing out on valuable life experiences.  Money will always be available.  Even if we lost every penny to our name, we could start fresh and earn again.  Because of this fact, I consider financial risks to be much less important than what I will call "life regrets risk".  Life, and where you are in life, only happens once. Money, jobs, and careers come and go.  With life, we only get one opportunity.
Risks greater than financial ruin:
Missing out on family time.  There is a risk that we will get so caught up in our careers and jobs that we will miss out on what is actually most important to most of us.  Last year, when I was still teaching, I realized I would exhaust all my energy spending the day with other people's kids, only to come home with no energy left to spend with my own.  I quickly decided I didn't want to risk spending my entire life getting to know others while failing to get to know my own family.
Living the vast majority of my healthy, productive years in an office.  Much like the previous risk, this has to do with not being possible to get life back.  I love outdoor activity.  The idea that I would remain indoors, closed off from all natural beauty for the majority of daylight hours during my peak years of life is ludicrous to me.  
Death.  The great equalizer.  A 100% risk we are all taking.  We can't be sure when we fall to this one, but the odds are great I have fewer than 50 years to go.  The chances are at least one of you reading this will lose to this risk sometime this year.  Sorry dude. While I don't have any secrets to minimize this risk, I do strive to make choices in order to minimize regrets that seem so common with people facing death.
Chasing your dreams outside of traditional full-time work doesn't have to be a high risk pursuit.  How often do we remain in a less than ideal situation because of perceived dangers when in reality, we aren't properly evaluating the risks we are taking?  If we put sufficient thought and planning into our finances and life, I think it is possible to mitigate our financial risk while simultaneously living a more fulfilling life.  
I am not arguing that I am living a risk-free lifestyle, or that I am, in any way, taking the safest route in life.  The point here is that with a little planning and preparation, it is possible to live what many people perceive as a risky life, but without taking significant risk.  It is also important for us to remember that if we put too much focus on eliminating all financial risks, we are likely to miss out on life experiences that can never be revisited.  One of my reasons for writing this post is to remind myself not to focus too much on work and money, but instead on the things that are most important in life.  I need the reminder, and you may too.